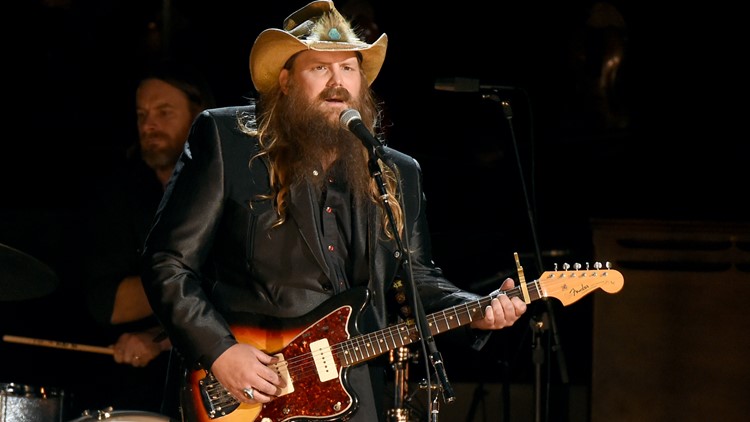 Aktör-şarkıcı Sheryl Lee Ralph ve Oscar ödüllü Troy Kotsur da sahne alacak.
LOS ANGELES – Country müzik yıldızı Chris Stapleton, milli marşı söylemek için gelecek ayki Super Bowl sahnesine çıkacak, R&B efsanesi Babyface ise "America the Beautiful"u seslendirecek.
Gösteriler 1 Şubat'ta yapılacak 12 Ekim'de Arizona, Glendale'deki State Farm Stadyumu'nda, Rihanna'nın yer aldığı şampiyona karşılaşması ve devre arası şovundan önce. Gösteriler Fox'ta yayınlanacak.
Geçen yıl Emmy kazanan aktör-şarkıcı Sheryl Lee Ralph, "Lift Every Voice and Sing"i de seslendirecek. Quinta Bronson'ın oynadığı hit komedi dizisi "Abbott Elementary"de rol alıyor.
Oscar ödüllü Troy Kotsur, milli marşı Amerikan işaret diliyle seslendirecek. "CODA" filmindeki rolüyle Akademi Ödülü kazanan ikinci sağır aktör oldu. Colin Denny, "America the Beautiful"u imzalayacak ve "Lift Every Voice and Sing", Justina Miles tarafından imzalanacak.
ABD Donanması, hizmette uçan kadınların 50. yılını anmak için State Farm Stadyumu'nda bir üst geçit yapacak.
Jay-Z'nin Roc Nation şirketi, devre arası şovunun dördüncü yılında yönetici yapımcılığını üstleniyor. Jesse Collins baş yapımcı olarak geri dönüyor.
Sekiz kez Grammy kazanan Stapleton, ülkenin en saygın ve sevilen müzisyenlerinden biri olarak kabul ediliyor. Geçen yıl evine üç Grammy kazandı ve 2021'de Country Müzik Derneği Yılın Erkek Vokalisti Ödülü'ne layık görüldü.
12 Grammy kazanan Babyface, kariyeri boyunca "Whip Appeal", "When Can I See You" ve Toni Braxton'la oynadığı "Give U My Heart" gibi birçok hit topladı. LaFace Records'un kurucu ortağıdır ve Whitney Houston, Aretha Franklin, Madonna, Mariah Carey, Mary J. Blige, Ella Mai ve Patti LaBelle gibi bir dizi büyük isimle işbirliği yapmıştır.
Ralph, geçen yıl 66 yaşında ilk kez aday olarak Emmy kazandı. 1980'lerde Broadway'de "Dreamgirls"ten 1990'larda sitcom "Moesha"da üvey anneye kadar birçok ikonik rolle bu sektörde onlarca yıl geçirdi.