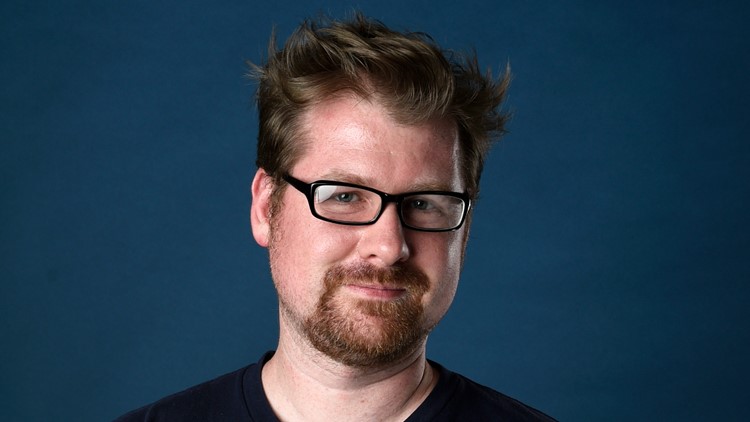 Justin Roiland artık Rick and Morty ile ilişkilendirilmeyecek olsa da şov devam edecek.
LOS ANGELES – Adult Swim, popüler animasyon dizisi "Rick and Morty"nin ortak yaratıcısı Justin Roiland ile ciddi aile içi şiddet suçlamalarının kamuoyuna açıklanmasının ardından ilişkisini sonlandırdı.
Bir sözcü Salı günü yaptığı açıklamada, "Adult Swim, Justin Roiland ile ilişkisini sonlandırdı" dedi.
A dizinin resmi hesabından tweet gösterinin Roiland olmadan devam edeceğini ve "yetenekli ve kendini işine adamış ekibin 7. Sezonda sıkı bir şekilde çalıştığını" sözlerine ekledi.
Roiland ve Dan Harmon, her ikisi de Roiland tarafından seslendirilen çılgın bir bilim adamı ve torunu hakkında animasyonlu bilimkurgu sitcom'u yarattı. Cartoon Network'te Adult Swim gece programlama bloğunun bir parçası olarak altı sezon boyunca yayınlandı. Hollywood Reporter'a göre dizi, 2018'de 70 bölümlük bir siparişin ardından 10. sezona kilitlendi.
The Hollywood Reporter'a göre, Roiland her zaman ortak yaratıcı olarak anılacak olsa da, Harmon artık tek dizi sorumlusu olacak. Roiland'ın seslendirme rollerinin yeniden düzenlenmesi bekleniyor.
Associated Press tarafından California, Orange County'deki savcılardan elde edilen bir suç duyurusu, 42 yaşındaki Roiland'ı o sırada birlikte yaşadığı kadına karşı tehdit, dolandırıcılık, şiddet veya aldatma yoluyla bedensel yaralama ve haksız yere hapis cezasına çarptırmakla suçladı. Kadının kimliği mahkeme belgelerinde belirtilmedi. Olay ve tutuklama 2020 yılında gerçekleşti, ancak davada bir ön duruşma yapılana kadar dikkat çekmedi.
Roiland suçlamaları reddetti. Nisan ayında yeniden mahkemeye çıkacak.
Roiland, şimdiye kadar suçlamalara tepki olarak herhangi bir kamuya açıklama yapmayan akış hizmeti Hulu ile birkaç başka animasyon projesinde yer alıyor.
Associated Press bu rapora katkıda bulunmuştur.